Mission: Lori's Hands transforms students' understanding of community health by matching them with individuals living with chronic illness in meaningful, helping relationships. Community members receive in-home support and, in turn, educate next-generation health leaders about the experience of living with chronic illness.
Vision: Lori's Hands envisions a world in which all individuals diagnosed with chronic illness can achieve high quality of life while aging in place in their communities.
Video Gallery: Meet our clients and students!
Each week, more than 100 community members receive visits from our more than 175 college student volunteers in the Newark, DE community. Our students help with grocery shopping, housework, and other daily tasks. Our clients teach our students about their experiences living with chronic illness. In some cases, they also teach our students about history, cooking, music, art and more!
Sign up to stay informed about Lori's Hands!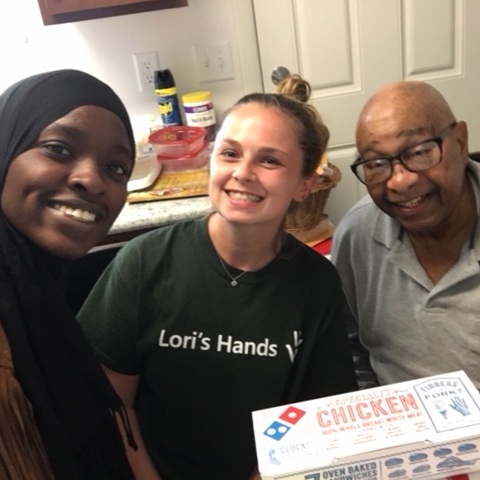 Please provide your contact information below if you are interested in receiving general information and updates about Lori's Hands. We typically send a seasonal e-newsletter and a yearly "snail mail" letter. If you are a student interested in volunteering, please visit our volunteers page. To make a client referral, please visit our services page.